Heyyo!
Been studying quite a while.
I kind of improved in some of my work.
Not as in the marks i get for my tests. (those sucks.)
I managed to understand topics that i missed out in the earlier semester.
Haha!
Hopefully, i wont retain..!
*clenches fists*
Well, to start it off..
I did not use my computer for the whole week..
Then my mother suddenly let me use it for a day.. (which is today!)
Dont know what happened to her..
She said that she said that my face had a bored look.
*well i always look like that, ain't it?*
Well, i thanked her and make use of today to search for some science notes.
Too bad my printer had ran out of ink, otherwise..
I changed my Friendster profile, making it look nicer!
And i added a few more songs in my blog!
Enjoy!
Today's weather was not-so-great-but-okay-in-some-way..
LMAO.
Lol, this abbreviation "LMAO" reminds me of Mao Ze Dong from the history books!
Lmao Ze Dong?
One more thing, heard from the radio 3 weeks ago from the Ong and Yong show in 98.7 FM, that Mao Ze Dong had a "english" name.
Hes called "Micky Mao Ze Dong"!
Seriously, i was laughing my arse off that time.
And my tuition teacher gone bonkers that tuesday..
Hes always saying, " if you dont do this arh, i'll shove a thermometer up your arse!"
WTH!
But my tuition teacher rocks, i agree..
Tuition had been so fun these days..
So i must prove to him that i can go to sec 4..!
I sound so dramatic~
Anyway, some random photos!
PoA work..
Oh man! I really want those dunks! Which one is better?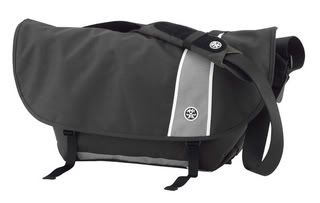 I want a Crumpler Bag! It has such a big capacity lor!


Cool edits from Sleepywood Forums! But the 2nd pic stinks..
That's it for today!
Tomorrow cannot use computer liao!
Go study!
Seeya and may God bless you!